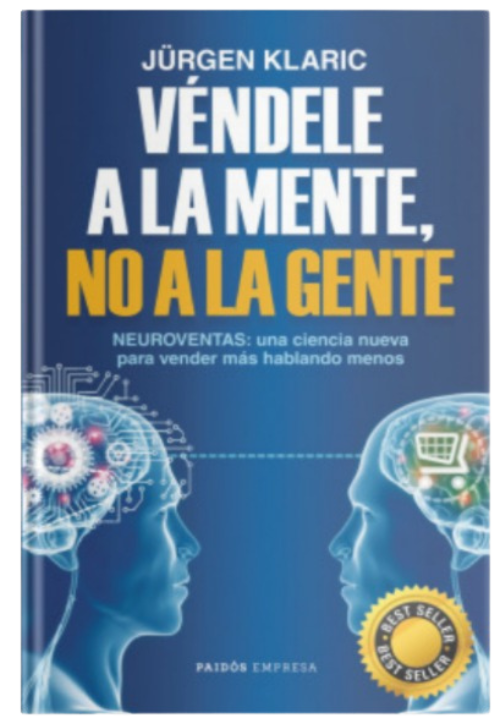 SELL TO THE MIND, NOT THE PEOPLE. JURGEN KLARIC
Sell to the mind, not to people, is a bestseller focused on Neuro-Sales of products and services, written by Jürgen Klaric who is considered the best salesperson of the moment.
If T. Harv Eker showed us in his work: The Secrets of the Millionaire Mind that success is a skill that can be learned, Jürgen Klaric, together with his research team, is going to show us today that sales they are pure science.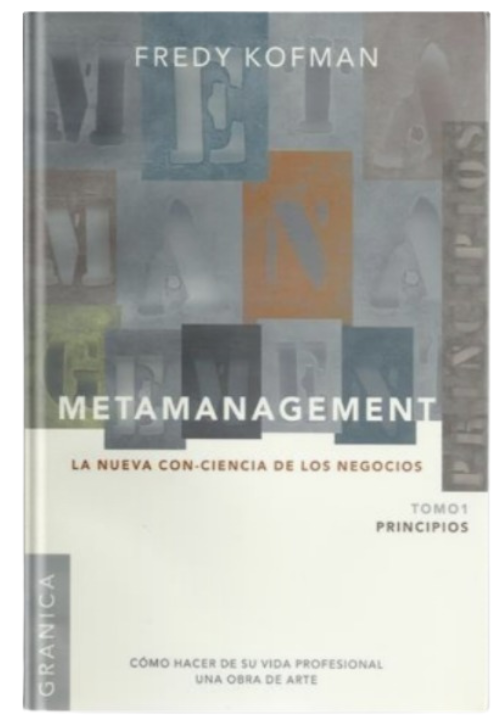 METAMANAGEMENT. FREDY KOFMAN
When they move up the ladder of a company, managers like Marcos often stumble and fall. They fail to make the transition from the operational requirements of the lower rungs to the leadership requirements of the higher rungs. Ironically, some of the traits that made them successful as individuals undermine their success as leaders.
In business, to be successful you need to deal with human beings, which is to say, with conscious beings.
Excellent leadership is conscious leadership. Jim Collins analyzes the reasons why a company that does not excel from the average takes a quantum leap that makes it extraordinary, and comes to this conclusion: one of the crucial factors of that excellence is the existence of a group of leaders with a paradoxical combination
of personal humility and professional will. These leaders, whom Collins calls "Level 5s," put aside their personal ambitions in pursuit of a greater goal:
build a great company. "All of the companies studied that went from good to great had Level 5 leaders in key positions, including CEOs, at the pivotal moment of transition"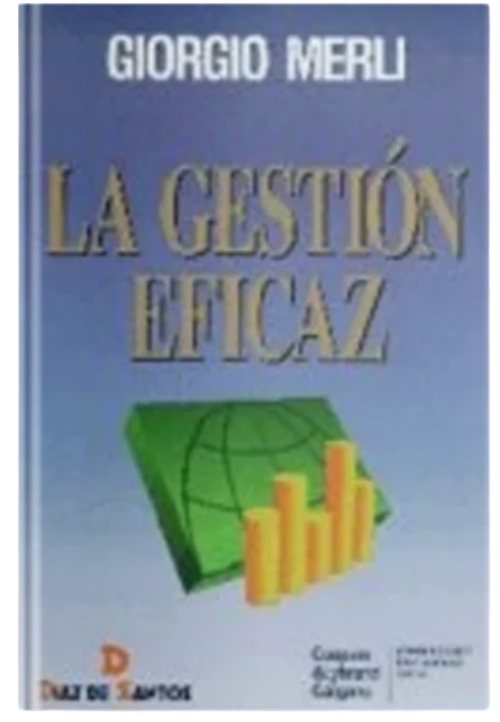 EFFECTIVE MANAGEMENT. GIORGIO MERLI. THEORIES ABOUT PERSONAL PRODUCTIVITY.
"Effectiveness in a priority area is synonymous with depth and speed of improvement." The approach proposed in Managing Effectively is intended to apply a model that achieves that goal: satisfying the need to manage business priorities systematically and effectively. This system was developed by Galgano & Asociados together with Riuji Fukuda (Deming Prize winner) and has been applied by more than a dozen multinational companies. The text shows and analyzes the theory and practice necessary to achieve maximum efficiency in the company. Effective management deals with the management of the key factors of a company: * Efficiency. * Consistency. * Goal-focused staff mobilization. Only by understanding these factors can a company use this management approach appropriately and achieve competitive advantage. "Proper form," means making the right choice, using the right mix, putting the right weight on it, and following the right sequence, in order to turn goals into results. Effective management is based on total quality management practices: its value to businessmen is that it shows an entrepreneurial approach to achieving total quality.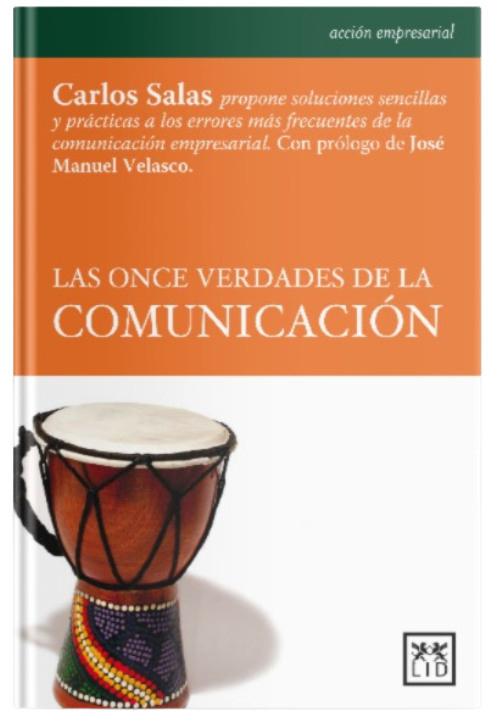 THE 11 TRUTHS OF COMMUNICATION. CARLOS ROOMS. TO LEARN TO BE MORE SUGGESTIVE.
In our work constellation, we communicate with others through emails, business cards, and conferences, but also through reports, memos, blogs, websites, Twitter, Facebook, as well as sign language. , the smiles and even for our clothing. The misuse of communication in all its aspects makes us waste time and money. Boring talks, illegible writings, gray blogs, unpalatable reports, ambiguous emails… If one could calculate exactly how much money is lost due to these clumsiness, it would come out as millions of euros a year.
To avoid this waste, Carlos Salas explains, in this book, the most important practical rules of the art of communication. In this summary we will focus on some aspects related to making presentations correctly, public speaking tricks, the keys to writing a report properly or how to relate to a journalist. And we will talk about other fundamental issues such as empathy and communication with oneself. In addition, Carlos Salas also comments on external details, such as the way we dress, the daily greeting, the smile and even our way of talking on the mobile. Although it seems extravagant, they are also means of communication.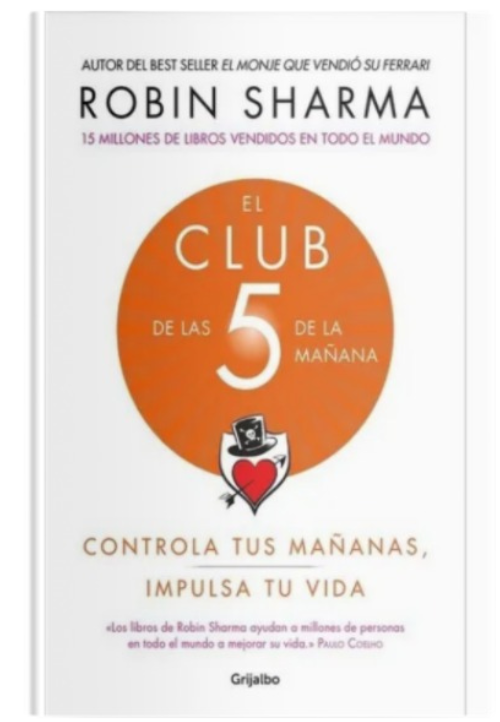 THE 5 AM CLUB. Robin Sharma
Robin Sharma is one of the world's leading experts on leadership and performance. He developed the concept of the 5 in the morning Club more than twenty years ago from the revolutionary habits that have allowed his clients to increase their productivity, improve their health and calmly face the extremely complex times in which we live.
This book, with a profound personal impact, will discover the routines that have made it possible for many people to achieve great results while increasing our happiness and vitality.
Through an entertaining story of two people who meet an eccentric tycoon at the same time who ends up becoming their mentor, The 5 in the Morning Club shows us:
– A way to take advantage of the mornings to achieve extraordinary results.
– A little-known formula for waking up early in a good mood and with the energy needed to make the most of the day.
– A method to dedicate the quieter hours of the day to exercise, renew and grow as a person.
– A scientifically proven habit that will allow us to get up while others are still sleeping and thus have a few precious hours to think, enhance our creativity and start the day calmly and unhurried.
– Little-known tactics to protect our talent from digital distraction.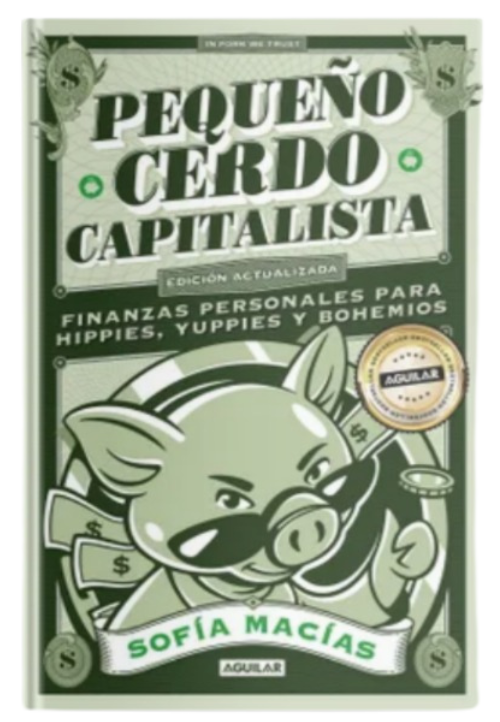 LITTLE CAPITALIST PIG. SOFIA MACIAS
Today I want to share with you the summary of the book Little Capitalist Pig, by Sofía Macías, if you are one of my Mexican raiters, I don't even need to tell you who she is, but for those who don't know her yet, I tell you that Sofía Macías is a Mexican journalist, dedicated in her beginnings to financial journalism. Aware from a very young age of the lack of financial education and the prejudices that are generally associated with having money, in 2008 she started the Little Capitalist Pig blog.
A few years later they did a feature story about it for an airline magazine, one of the passengers found it very interesting and offered to publish a book, and the rest is history, this is the summary of that book.
She begins by explaining why we should become a small capitalist pig, she tells us how she earned that nickname, and with this she is already introducing us to a fundamental concept in personal finance and that of the mentality. How the false prejudices we have related to money affect us in our day to day.
She gives us an introduction and she promises that she will explain to us in simple words all these things related to money that seem to be in Swahili. She promises that she unquestionably keeps throughout the entire book. One of the things that characterizes the author of it is the simple and close way of explaining complicated topics, with a simple and everyday language.
In fact, if you know the Mexican version of the book you will surely notice that some words that you will see in this summary are quite different and that is that the book has been "translated" from "Mexican" to "Spanish".